How Much is a Locksmith in Phoenix, AZ Markets?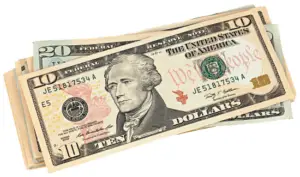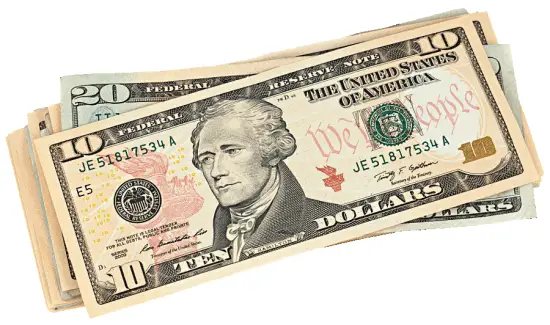 During standard hours the cost to unlock a home or unlock a car in Phoenix Arizona will be well under $125. In fact, our company charges under a $100. The national average is a bit higher nationally at $144. This includes the service call (also known as a trip charge) and the unlock fee.
Most locksmith services include charges for a service call and then additional charges for the work performed. Service calls in most major metropolitan areas hover around $75. In the Phoenix, AZ market a service call is less. Expect to pay more when you are in a major city, less when you are in more rural area.
In Phoenix, AZ the average home rekey is around $150. Price for a home rekey varies based on several factors. Many homes are less and some will cost more. Check out our article The cost to rekey home locks.
The graphic below shows the national average locksmith charges. These averages represent costs actually reported by hundreds of locksmith companies all around the US. Depending on your locations, rates can be expected to vary slightly.
If you are in the Phoenix Arizona market, you can schedule your locksmith service with ACME Locksmith online and save up to $10.



Jump to:
How to Get the Best Price for Locksmith Service
Why do Locksmiths Charge Like This?
Why Did the Locksmith Cost So Much? Did I get ripped off?
The Best Questions to Ask a Locksmith After They Get You In
How much does it cost to rekey house locks?How much does it cost to rekey a business?
How much does it cost to get car keys made?
Quick Answers to Common Questions
How to Get the Cheapest Locksmith in Arizona
It's a buyer beware situation. The cheapest quote from a locksmith does NOT mean you pay the cheapest price.
ACME Locksmith has spent considerable resources education the public on locksmith fraud, and one thing is always certain. You will get the best price, when you are quoted an exact price upfront. No exceptions.
Examining the graphic above, for the most common locksmith services you will find:
The average locksmith cost for a service call is $74 (the following prices are in addition to the service call)
The average car unlock charge is $70 (or the average cost of a locksmith to open a car is $144 in total)
The average cost of a home rekey is $19 per cylinder (per key hole)
These are standard industry averages because all professional locksmith companies know exactly what it takes to perform these services. In general Arizona locksmiths should charge less than the national averages above. A New York City Locksmith will cost more. So how much a locksmith costs is related to where you are located. But no matter where you are, when you call a credible locksmith you will find:
1) They quote you an exact price for these common services upfront and
2) You'll find that how much a locksmith charges will be within a few dollars of each other for all credible companies.
Going with anyone that cannot tell you exactly what it costs to open you car, open your house, or rekey you locks WILL cost you more money when they arrive.
Don't be tempted by the cheap service call "plus labor" quotes that illegitimate locksmith companies use to land your job. It will cost you money. There is no such thing as a $19-$39 locksmith service. It's a scam.

Why do Locksmiths Charge Based on the Job and Not Time on Site?
All legitimate locksmith companies use average-based job pricing for the most common jobs. That is: for common jobs how much a locksmith cost is based on the service we are hired to perform. It doesn't matter how long it takes us, how much is a locksmith depends on the job being performed. Locksmith cost depends on the job and is based on flat rates for a given job.
We understand the average length of any given job and the average time it takes us to service a call, so locksmith charges are based on those averages, regardless of how long it actually takes to do a specific job or get to a specific job.
Why?
Because we never know upfront how long it will take to get to a call and how long it will take to perform the services we have quoted. So we rely on averages so we can quote one specific price for one specific service.
For example. Or locksmiths can unlock some cars in a few moments, but some turn out to be difficult and can take much longer. A locksmith will charge a flat rate for any car unlock service regardless of if we are in quickly or struggle to open the car.
Sometimes the job we need to do is right down the street, sometimes it's twenty miles away. We never know ahead of time where our drivers will be when a call comes in, so we charge the same flat rate for everyone.
For the customer's car we struggle opening, the customer sees us working hard, in the AZ 110 degree heat, sweat pouring off our forehead. This customer is always extremely happy they got such a great deal on the price.
For the customer where we open the car in just a few seconds, this customer may think, "It only took you two minutes to get in. That's over $1000 per hour!"
However, it's the exact same locksmith service performed. Only the perception of the service has changed. The locksmith was hired to unlock the car, they unlocked the car. And it's at the same, agreed-to cost, regardless of how long it takes to get there or perform the work.
The cost of a locksmith is based on an exchange of service, not the length of time to complete that service. We perform that service at that price, every time. Sometimes we come out ahead (i.e. we get it done fast) and some times we don't, but it's unethical for us to charge the person whose car takes us longer to get into more than we quoted them. We also don't want to quote every call for the worst case scenario. So locksmiths average the cost out.
Additionally, there are so many locks, keys, and hardware brands out there that every job ends up being different. This makes jobs hard to quote site unseen, over the phone because we simply don't know what we will run into. But, we are to quote locksmith prices nearly every time a customer calls.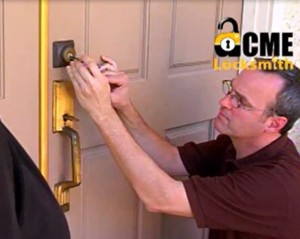 IMPORTANT: Locksmith fraud is a totally different beast. Scam locksmith companies rip people off by charging many hundreds of dollars for services that should be under or around $100. Those scammers should be thrown out of all states. Information on locksmith fraud is covered in great detail here. If you ask a locksmith, "How much is the cost for…." they should be able to give you the exact price. Fraudulent companies say, "plus labor" and then don't define what that is. Or, once they arrive, tell you that you had a high security lock in you car, when you don't.
"Why Did the Locksmith Cost So Much?"
If the locksmith showed up onsite and tripled his price, you were a victim of fraud.
However, locksmiths can get this comment, "It only took you 10 minutes to do the job," or "But your shop is right down the street," or "It only took 5 minutes, that's $1,200 / hour."
Let's consider each of these separately.
"It only took you 5 minutes to do the job!"
Yes, the locksmith may have completed the work quickly, but you are hiring a locksmith to perform a service. You are not hiring the locksmith for their time as you would a therapist for example.
When ACME gets you into your home quickly, most customers are very grateful, but a few fixate on the amount of time it took to open the door. After all, watching the locksmith get in is the only part of the job the customer sees.
What you are not seeing is the effort it has taken the locksmith to get ready for your call. You didn't see the locksmith drive across town to get there. You didn't see the fuel that was used, or the insurance that was spent, or the salary that was paid. You didn't see the countless hours spent every year training and certifying on the latest tools and techniques — specifically so they can get you in as fast as possible.
That's what the locksmith cost to unlock a home or car is for. It's not for the few minutes it takes to open the door, it's payment in exchange for a service that we've made considerable investment in so that our locksmiths can solve your problem as fast as possible.
ACME Locksmith sends you the very best, certified, locksmith we have available to take care of you as soon as we can, as fast as we can. That's how we roll.
We recently heard this objection from a home owner. They had locked themselves out of their house on a Tuesday afternoon. It took us about 30 minutes for our technician to arrive onsite, but they were in the house very quickly. The customer ran the calculation in their head for just the time after we had arrived and felt our hourly price was insane! They called ACME Locksmith to speak to the owner, me, directly.
I asked the customer if he was quoted the price for the service when he called, "Yes."
So I knew we hadn't made a misstep in the quote.
I asked if he appreciated that he got out of the Arizona heat and into his home so quickly, "Of course."
I then asked if he would have been happier if we had sent an unskilled technician? One that struggled to get them in? One that kept them outside in the summer heat waiting while they worked, or if they would have been more satisfied if our locksmith would have been unskilled and had to drill their lock? Because all of these things would have made the job look a lot harder. "No."
So I then asked, "I'm not sure why you are angry. We got there as fast as we good, got you in as quickly as we could, and for the cost we agreed to when you hired us."
His response, "I'm not sure either, thank you for taking my call."
It's an interesting phenomenon in the locksmith trade. It takes incredible skill and training to get to the point where we can perform services quickly, but the better we get, the less our skills are appreciated. How much a locksmith costs is a function of that training but the better trained a locksmith is, the less people want to pay.
"But your shop is right down the street."
This is often true. However, locksmiths cannot send the person working in their shop out to you. Those locksmiths are busy servicing customers that come into our stores. We send our field locksmiths to service field calls.
The drive time it takes a field service technician to get to you depends on where all the other calls we book for that day are located. Unless it is an emergency lock service and we are dispatching someone immediately, we don't know ahead of time how long it will take to get to any given job. So we don't have a known expense to determine a cost of service because it's variable. So how much a locksmith costs for a service call is often a flat rate.
One thing is always true, a customer should NEVER pay more than any locksmith quoted for common services (such as lockouts, rekeying locks, and trip charges).
There are a variety of things that can make a job take longer, just as there are a variety of things that can make a job go quicker for all types of lock service. So how can we quote the charge up front when every job, and every drive to every lock job, is unique? The answer is average-based pricing.
So if it only took a few seconds to unlock your home or car was the cost $1200 / hour?
No, you paid for the exchange of service of unlocking your house. If you're lucky you got a good locksmith that made your day a bit easier by taking care of your job very quickly.
So What Is the Best Questions to Ask a Locksmith When They Get Into Your Home, Car or Business so Quickly?
"That's it? How do I improve my locks?"
That's a great question and one we can certainly help you with. Check out our favorite home deadbolts for our recommendations on product or our 7 Cheap and Effective Home Security Tips to improve you home's security.
Last notes on locksmith costs.
It's the same for automotive key programming, one flat charge for all vehicles. And for home rekeying, one quote for every home with standard residential hardware. This last point is what prompted this article.
There is a small subset of residential hardware that can be rekeyed very quick under the right circumstances. REALLY quickly. Under the wrong set of circumstance this same set of residential hardware is a nightmare to rekey. We quote one cost for a rekey service, and we stay at that price no matter what we run into. It's ethical of us to stick to our price when it's difficult, it benefits you, and it's also fair of us to stick to the price when it's quick, because we are performing the service you hired to do for the price agreed to by the customer – to rekey their lock.
Our goal is to keep our locksmith costs as affordable as possible. We remain well under the national average for nearly every locksmith service we perform. And we also want to make enough money to stay in business and feed the families of our employees. Those are our goals. Average-based pricing allows us to quote customer quickly and simply, stick to the price no matter what the job, and provide a good value on the whole. We appreciate your understanding.
Disclosure: As an eBay / Amazon Associate I may earn from qualifying purchases.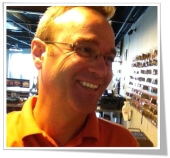 ACME Locksmith is Arizona's #1 Rated Locksmith. We have been performing lock and key services in Arizona for over 20 years. In that time ACME Locksmith has serviced over 100,000 customers.
Over 1900 5-Star Rated, Verifiable Arizona Customer Reviews
Super Service Award Winner Eight Years Running
Selected as an Angie List Phoenix-Best Contractor
BBB International Marketplace Excellence Award Finalist
BBB Ethics Award Winner – The Only Locksmith to Ever Win this Award
Details About ACME Locksmith